Career Paths
Previous majors and minors have been accepted to renowned graduate programs and have gone on to law school, medical school and successful careers in the State Department, the Department of Treasury, and International Business Development.  Listed here are a few of our undergrad and PhD graduates.  See our Alumni page for more information about our PhD graduates.
NATALIE SZCZEPANIAK

Natalie Szczepaniak graduated from Northwestern in 2016 as a Slavic Languages and Literatures major and is now a Manager, Enterprise Innovation for Cancer Treatment Centers of America (CTCA).  After joining CTCA, she completed a Management Fellowship--a two-year leadership development program based at CTCA's corporate headquarters in Boca Raton, FL.  Fellows work on a wide-range of subject areas and project types in healthcare, such as hospital operations, clinical strategy, payer relations, and more, and collaborate on teams to conduct analyses, gather insights and present findings to senior executives to drive enterprise-wide initiatives. 
Michael Grzeskowiak

Michael graduated in 2013 from Northwestern with a minor in Slavic Languages and Literatures, and attended medical school at the Stritch School of Medicine in Chicago.  He sought a specialty that would allow him to combine the humanistic and natural sciences that he dearly enjoys.  Michael observes, "After one of our difficult topics lectures, I discussed with a couple of my friends how our humanistic backgrounds had prepared us well for this seemingly empirical field of medicine.  We conferred about how their majors of Philosophy and English, and my focus in Slavic Literature and Political Theory, had been formative in our undergraduate careers...our humanistic backgrounds have sculpted us to being open to multiple interpretations.  This view has become crucial in understanding diagnostics and working with a team of medical professionals to provide the best care for a patient."  He notes that he never regrets sacrificing science electives for his humanities courses, but the same cannot be said for the contrary.
Jonathan Walton

Jon works as an analyst for the U.S. Department of Defense. After receiving undergraduate degrees in Russian and Political Science from Brigham Young University, and a Masters in Slavic Languages and Literatures from Northwestern in 2015, Jon moved to Washington D.C. to begin his career as an analyst for the Defense Department. Jon has worked on projects with many other government agencies, and he also works as a Russian instructor and teaches courses to various organizations throughout the government.
Patricia Radkowski

After graduating with a BA from Northwestern University in 2012 (Legal Studies, Political Science and Slavic Languages and Literatures), Patricia moved to Krakow, Poland, on a Fulbright Student Research Grant. As an affiliate of Jagiellonian University, she studied the factors and groups that influence religious education in Polish public schools. She also prepared law students for international moot court competitions, such as the Jessup, and organized a weekend diversity event as well as diversity workshops in high schools with a local NGO. Patricia earned her JD at Yale Law School, where she explored issues of religion, politics, and law.  She was a 2015 Summer Associate at Kirkland & Ellis LLP in Chicago. She's currently a law clerk for the US Court of Appeals. 
Rob Fojtik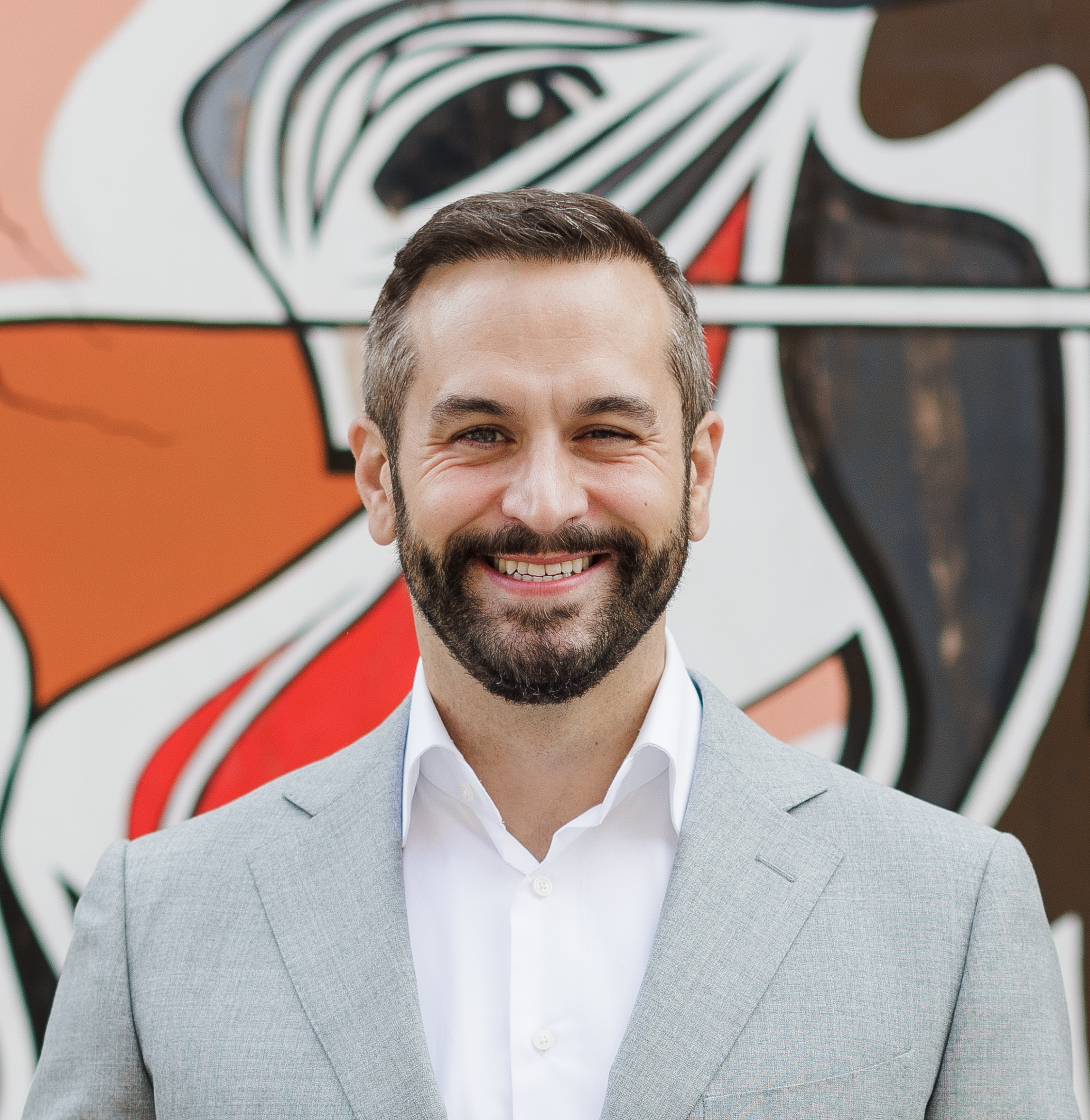 Rob is Vice President for Neighborhood Strategy at Choose Chicago, the city's official tourism and convention promotion bureau. Before coming to Choose Chicago, Rob was a Senior Advisor to Mayor Lightfoot on economic development and international relations at City Hall. Prior to government service in the Lightfoot administration, Rob ran her winning campaign in the crowded 2019 Chicago mayoral race as Chief of Staff. In past lives, Rob has worked as a public affairs manager for a Fortune 500 company downtown; had misadventures in management consulting, art sales, and personal cheffing; and spent time in Washington DC working for former Secretary of Defense William Cohen. Rob served a one-year appointment at the U.S. Department of the Treasury's Office of Terrorism and Financial Intelligence as a policy advisor on Central and Eastern Europe. In this role, he was part of the national security interagency process to develop a comprehensive sanctions regime on Russia as a result of its actions in Crimea and Eastern Ukraine.  After completing his undergraduate degree at Northwestern in Slavic Languages and Literatures (2007, with a summer ACTR study abroad in St. Petersburg), Rob lived and worked in the Czech Republic teaching English and tending bar before moving to Washington, D.C. to pursue a MA from the Georgetown University School of Foreign Service Center for Eurasian, Russian, and East European Studies (CERES). The Russian and Czech language skills Rob acquired through coursework, study abroad, and extracurricular involvement at NU allowed him to differentiate himself among those pursuing foreign policy jobs. Rob notes that the cultural knowledge and linguistic experience gained in Northwestern's Slavic Dept. courses helped him in each stage of his career.
Will Butler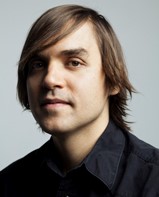 Will is a core member of the indie rock band, Arcade Fire.  He earned his BA from Northwestern in 2005, majoring in Poetry and Slavic Studies.  Will plays synthesizer, bass, guitar and percussion--and is known for his spontaneity and antics on stage.  He received his first Academy Award nomination for his work on the original score of the film Her in 2014.  The Winter 2012 issue of Northwestern, the alumni magazine, features an article tracing Will's life and rise to stardom.  Slavic Department Chair Clare Cavanagh is quoted in the article, saying, "He was a low-key, modest guy. He's the best kind of student Northwestern comes up with — really wide-ranging and serious and thoughtful and nice."  Will studied Czech at Northwestern and received an Undergraduate Research Grant to study in the Czech Republic.  See this brief clip of Will sightseeing in a town near Prague.
Tony Lin

Tony received his BA in Slavic Languages and Literatures and Psychology, and BM in Piano Performance at Northwestern in 2005.  He received his PhD at Berkeley in May 2014, and later that year he joined the faculty of Connecticut College as a C3-Mellon Postdoctoral Fellow in Slavic Studies. He also is an accomplished pianist, and has given numerous recitals in the United States and Europe.  Lin has taught Reading and Composition (on Russian literature and music) courses as well as Polish and Russian languages at the University of California, Berkeley, where he won the Outstanding Graduate Student Instructor award in 2010.  He is working on a book manuscript on the history of Fryderyk Chopin's reception. Another project investigates writers and philosophers (such as Pasternak, Nietzsche, and Adorno) who were serious composers but whose music has largely been forgotten.  He has won numerous grants (e.g., Fulbright-Hays Doctoral Dissertation Research Abroad Fellowship, IIE Fulbright Research Fellowship, Critical Language Scholarship, Kosciuszko Foundation Year Abroad Scholarship) to study in Russia, Poland, Germany and France.
Tatiana Filimonova

Tatiana earned her Ph.D. in Slavic Languages and Literatures at Northwestern in 2013.  She is now Assistant Professor in Russian Studies at The College of Wooster, in Wooster, Ohio.  In 2013, she began an Andrew W. Mellon Visiting Assistant Professorship at Vanderbilt University in Nashville, Tennessee.  She has also taught at Herzen University and Bard College, as well as Northwestern.  A native of St. Petersburg, Tatiana's research focuses on literature, history and contemporary Russian literature.  Her research examines Eurasianist trends in the literature of the twentieth- and twenty-first centuries. She is working on her monograph that analyzes instances of both criticism and propagation of Eurasianism in the work of contemporary Russian writers such as Sorokin, Krusanov and Pelevin.
Katherine Bowers

After earning her Ph.D. in Slavic from Northwestern in December 2011, Katia worked as a Postdoctoral Research Associate at the University of Cambridge (UK), where she was also a Research Fellow of Darwin College. At Cambridge, she was attached to Simon Franklin's project "Information Technologies in Russia, 1450-1850," researching the eighteenth and early nineteenth centuries in this endeavor. She published two articles on the Russian Gothic: "The Fear Factor: Exploiting the Gothic in Turgenev's Early Sketches" in At the Nexus of Fear, Horror and Terror: Contemporary Readings (Oxford: Inter-Disciplinary Press, 2013) and "The City through a Glass, Darkly: Use of the Gothic in Early Russian Realism" in The Modern Language Review 108.4 (Oct. 2013). Since January 2015, Katia has been Assistant Professor of Slavic Studies at the University of British Columbia, Vancouver, teaching Russian, Slavic and comparative literature and culture courses. She is working on a monograph on the influence of eighteenth-century gothic writing on Russian realism.  Her new book, Russian Writers and the Fin de Siècle: The Twilight of Realism, (Cambridge University Press, 2015) includes chapters by several other Slavic Department alumni!
Jenny Kaminer

Jenny earned her Ph.D. in Slavic Languages and Literatures in 2006.  Since 2009, she has been Assistant Professor of Russian in the Department of German and Russian at UC-Davis, where she teaches a variety of courses (in both Russian and in English), including classes on post-Soviet literature, Jews in Russian culture, gender in Russian literature and culture, Russian comedy, and twentieth-century prose. She also developed a lower-division, large-enrollment lecture course for the Humanities Program on the topic of "Motherhood in Western Culture," which has been a great challenge and pleasure to teach. Jenny also has had the opportunity to serve on several PhD committees for graduate students in Comparative Literature with an interest in Russian. Before being offered the position at UCD, she held two visiting assistant professorships, first at Oberlin College in Ohio and then at the University of Sheffield in the UK.  Her book, Women With a Thirst for Destruction: The Bad Mother in Russian Culture, was published by Northwestern UP in 2014.
Back to top